#1 Jewish Dating for Marriage Service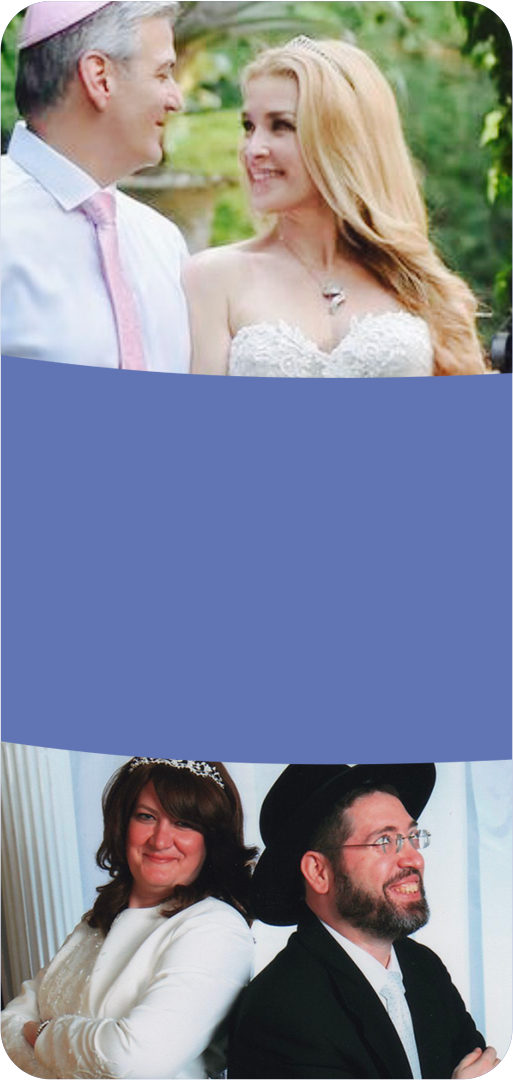 All
Jewish Outlooks
Members from all backgrounds, observant to unaffiliated.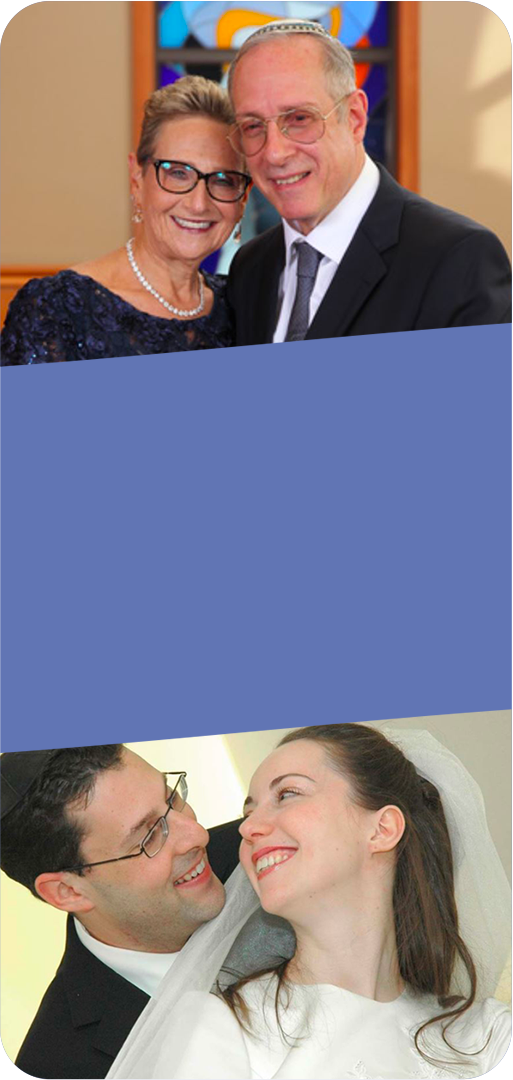 All
Age Ranges
Love can be found at any age! Our membership spans all ages.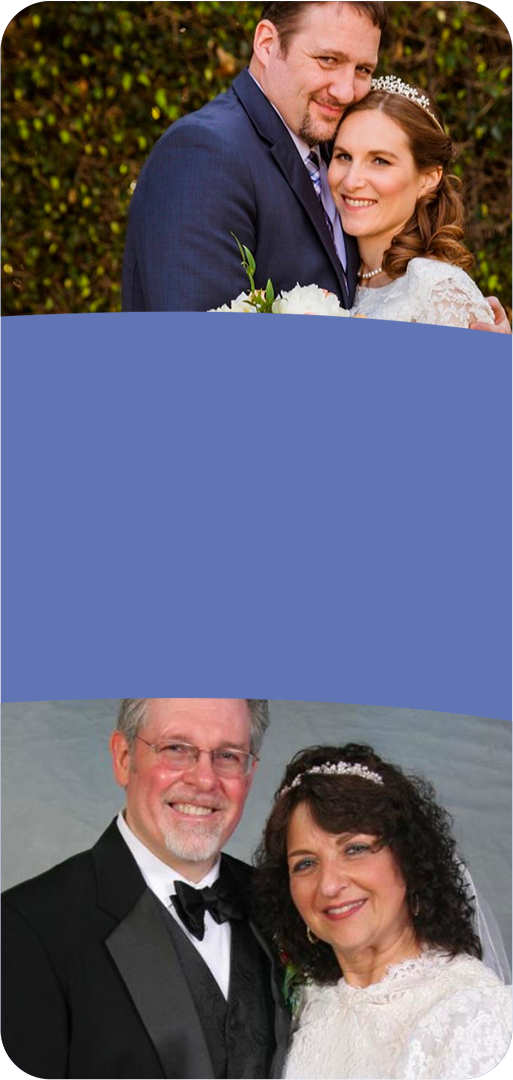 All
Locations
Widest geographical expanse of marriage-minded singles.
It's never been easier to use the service.
Search, message, respond to other singles with ease. The JWed platform works seamlessly across platforms from your smartphone, tablet to desktop.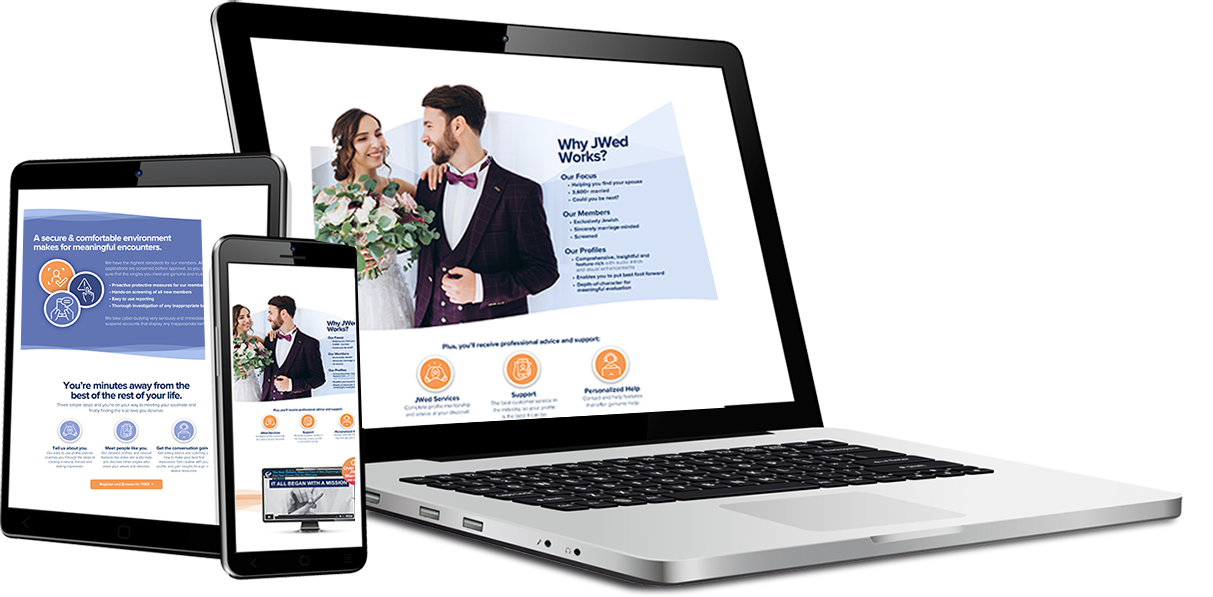 Our multi-integrated platforms allow you to:
Profile
Create and refine your profile to focus on the best experience for you.
Chat
Chat Chat in a safe, secure environment that gives you full control.
Search
Find potential matches with powerful search tools.
Why JWed Works?
Our Focus
Helping you find your spouse

3,700+ married

Could you be next?
Our Members
Exclusively Jewish

Sincerely marriage-minded

Screened
Our Profiles
Comprehensive, insightful and feature-rich with audio intros and visual enhancements

Enables you to put best foot forward

Depth-of-character for meaningful evaluation
Plus, JWed offers timely customer support and personalized advice
JWedServices.com
Complete profile mentorship and advice at your disposal.
Customer Support
The best customer service in the industry, so your profile is the best it can be.
Personalized Advice
Contact and help features that offer genuine help.
Are there really over 3,700 marriages?

Yes. And you could be next!
1000's of Jewish singles have met & married their soulmate since JWed's founding in 2001. We've had this success because we have a singular mission of bringing Jewish singles together in marriage.
Five Years in the Making!
Surrie & Barry
""
I started communicating with Surrie about five years ago we emailed etc. but at the time we both got busy with our lives. Surrie was attending to elderly parents in Florida and I was involved with my daughters. At some point I stopped being a Premium Member, sort of taking a break. Sometime later, JWed happened to fortunately offer me a Premium Trial and I revisited past correspondence. Surrie was receptive, we communicated back and forth and later gave me her number. We had our first date April 3 to celebrate her birthday. Once actually going out we developed a strong relation soon after....

A secure & comfortable environment makes for meaningful encounters.
We have the highest standards for our members. All applications are screened before approval, so you can be sure that the singles you meet are genuine and true.
Proactive protective measures for our members
Hands-on screening of all new members
Easy to use reporting
Thorough investigation of any inappropriate behavior
We take cyber-bullying very seriously and immediately suspend accounts that display any inappropriate behavior.

You're minutes away from the rest of the best of your life.
Three simple steps and you're on your way to meeting your soulmate and finding the true love you deserve.
Tell us about you...
Our easy to use profile planner coaches you through the steps to creating a natural, honest and lasting impression.
Meet people like you...
Our detailed profiles, and robust features like video and audio help you discover other singles who share your values and interests.
Get the conversation going...
Get dating advice and coaching on how to make the best first impression. Get creative with your profile and gain insights through our advice resources.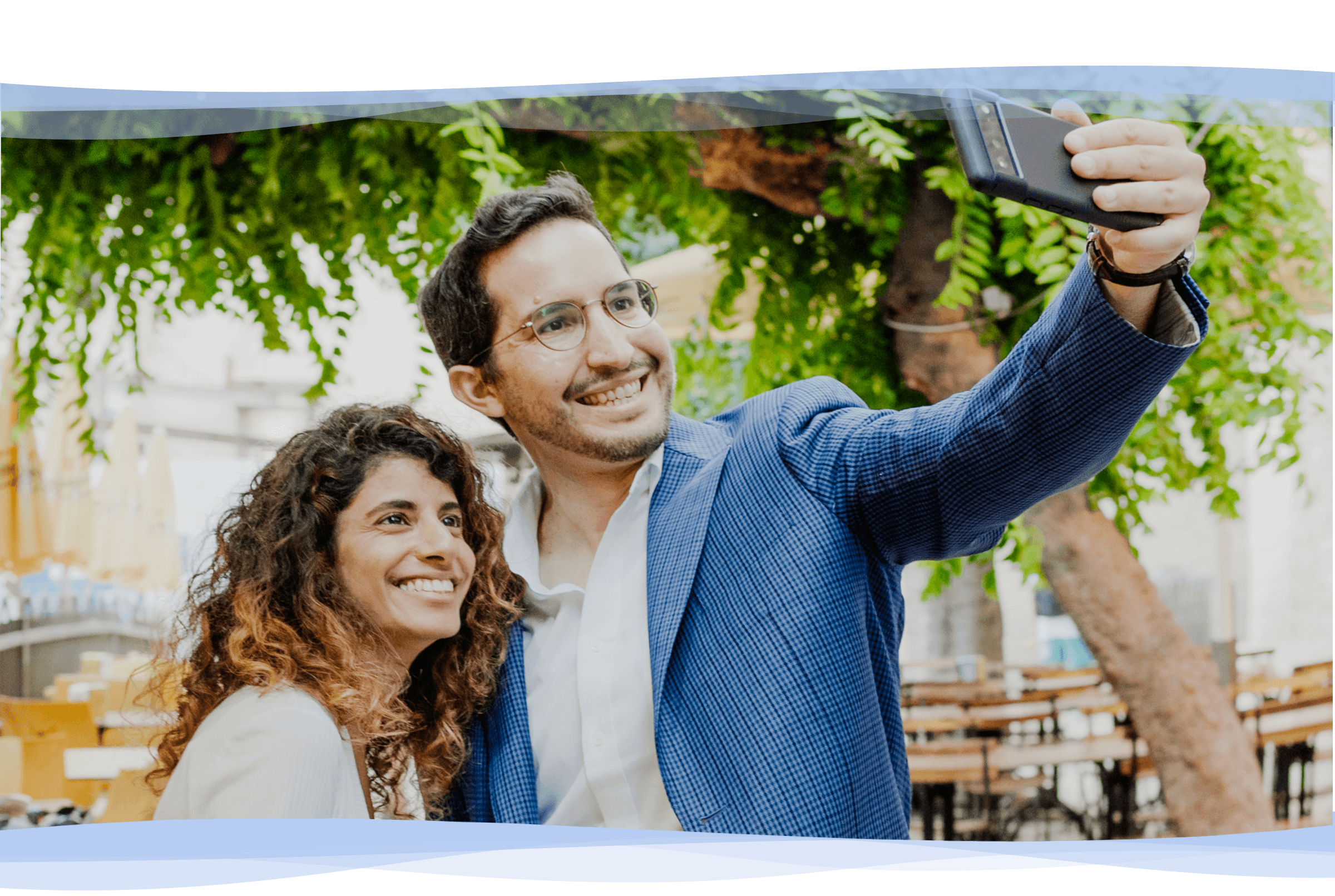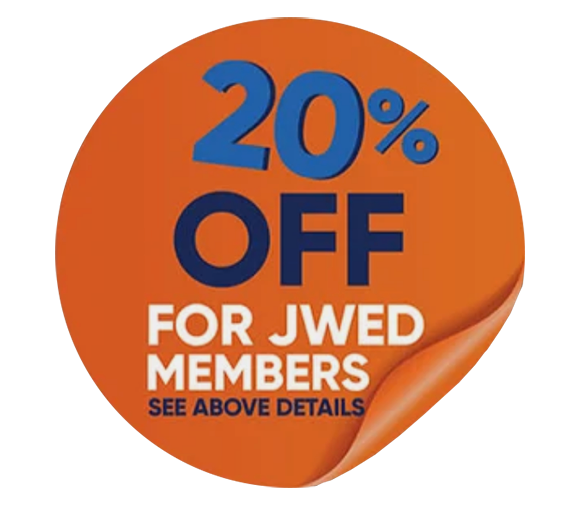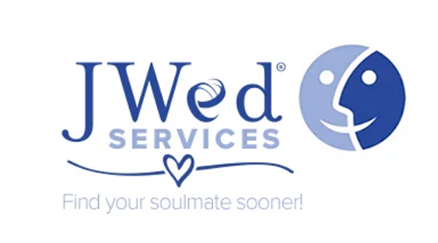 Find your soulmate sooner!
You're a person with so much to offer to that someone special but sometimes a little help can go a long way. JWed Services is here to help with personalized coaching, profile writing services and even helpful seminars.
If you're new to online dating...
Our top dating coaches will help you find clarity and steer a pathway to success.
If you feel like you don't make a good first impression...
Our Review & Renew special coaching program revitalizes both yourself and your profile.
If you've been single a long time...
Our Know Me Know You program helps you better understand yourself and the type of person that would suit you best.